I typically haven't been a big fan of wearing jewelry on my wrists, but that's changed over the last several years. It's possible that I've just gotten more used to the feel of it, but I think it's more likely that I've just fallen in love with the look of bracelets, especially when I can choose bracelets that have a lot of meaning to me.
Luca + Danni features beautiful handmade bangles, bracelets, necklaces, and earrings that make PERFECT gifts for others and, of course, for yourself! These handcrafted gifts carry on a deeply rooted family tradition and allow you to pass on treasured keepsakes to your loved ones.
Here are a few of their BEAUTIFUL styles that are catching my eye today: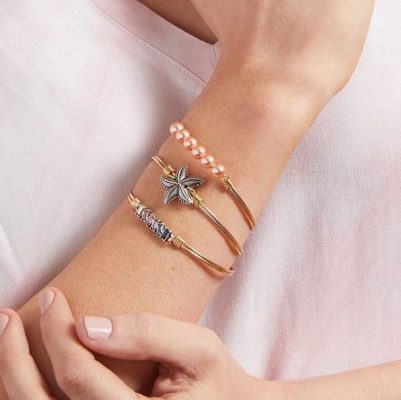 Can't always be beachfront? We've got your back. This summer exclusive stack stars three of our most ocean-minded designs, from a favorite sea creature to Swarovski crystal colors evoking the sand and surf.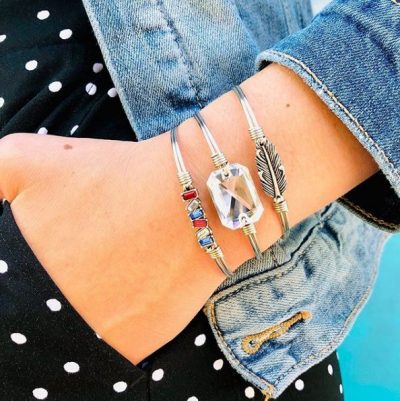 We hold these styles to be self-evident. This perfect union of bangles is giving us life, liberty and the pursuit of happiness in a true-blue collection of our most patriotic pieces.
With this bling…Commemorate the journey down the aisle with a say-yes stack of Swarovski® crystal bracelets. Each piece is handcrafted to love and to cherish.
These are carefully curated stacks, but you can pick and choose from their selection to put together something that is perfect for the various roles and interests you have in life.
Head to Luca + Danni for inspiration and to get started with your own collection!