Valentine's Day is just around the corner! Here's a special gift for the ladies – Walmart has these Hard Candy fragrance sprays for just $12.97 each, both in-store and online at Walmart.com!
Serenade your senses with these romantic and sophisticated fragrances, offering subtle sugared notes of vanilla and iris and hints of floral and fruit aromas. Unleash an inner flirtatious and edgy Hard Candy girl by flaunting this fragrance in either pink or black matte shells.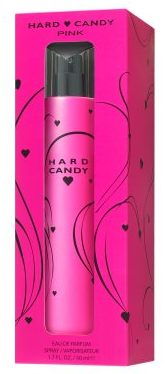 Hard Candy Pink Eau de Parfum Fragrance Spray – $12.97
The fragrance Hard Candy Pink is a floral gourmand blend, a luscious, juicy and divine scent that playfully teases and arouses the senses for an overdose of passion and spark. She's a young woman who is fashion and trend conscious. Her style fits her personality. She's outgoing and has a great sense of humor. The Hard Candy girl is one of the cool chicks and she likes to stand out.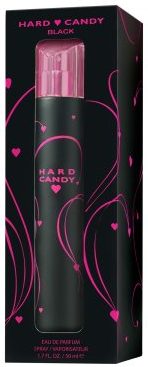 Black Eau de Parfum Fragrance Spray – $12.97
The fragrance Hard Candy Black is a fruity, floral blend, a flirty, feminine scent wrapped with a delicious sugarcoated mix of sweet and gourmand notes all wrapped in a creamy, exotic bouquet. She's confident to set her own rules. She is inspired to embrace trends with coolness and make them her own. The Hard Candy girl is authentic, outgoing and wants to own it
The Hard Candy Pink and Black Fragrances are available at Walmart and Walmart.com.