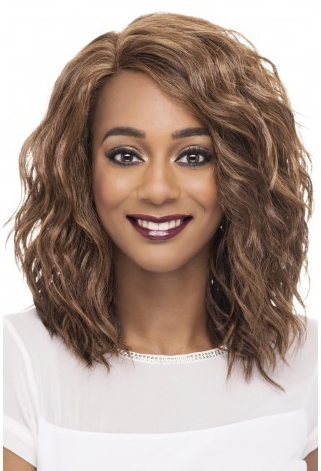 Do you ever, all of a sudden, want a new look? I'm talking about the kind of new look that makes you feel great and doesn't take a lot of effort to achieve. Is your  answer "yes?" Great, Divatress to the rescue! If you've never shopped this website, there really is no time like the present.
The company carries thousands of black hair care products in every brand you can possibly think of. When it comes to the huge selection of wigs, it's easy to see that they're all as gorgeous as they are affordable.
I especially like the diverse line of Vivica Fox wigs. Human hair is the key to making these wigs so stylish and easy to care for. If you don't want to start out with a traditional wig, a half wig is a great alternative. These wigs give you a fuller look, without completely covering up your own hair. Say good-bye to bad hair days FOREVER!
Vivica Fox wigs are available in a wide range of colors, from jet black to blonde to many popular shades in between. They're super easy to style and comfortable enough to wear all day long. See more about Vivica Fox wigs human hair here. You'll be glad you did.