Unless you possess superhero powers that can style your hair into sleek perfection in the blink of an eye, you need to know about the Luma Hair Straightening Ceramic Brush!
The Luma Hair Straightening Ceramic Brush is a new way to straighten your hair in just a fraction of the time by combining the actions of a flat iron and a styling brush.  Instead of using a traditional flat iron that squeezes hair between two flat heating elements to straighten your hair, you simply brush it. Now gorgeous, sleek and smooth hair can be achieved in minutes with just a few strokes from your roots to your tips. If it takes you about 20 minutes to straighten your hair with a flat iron, it'll take you about two minutes with Luma!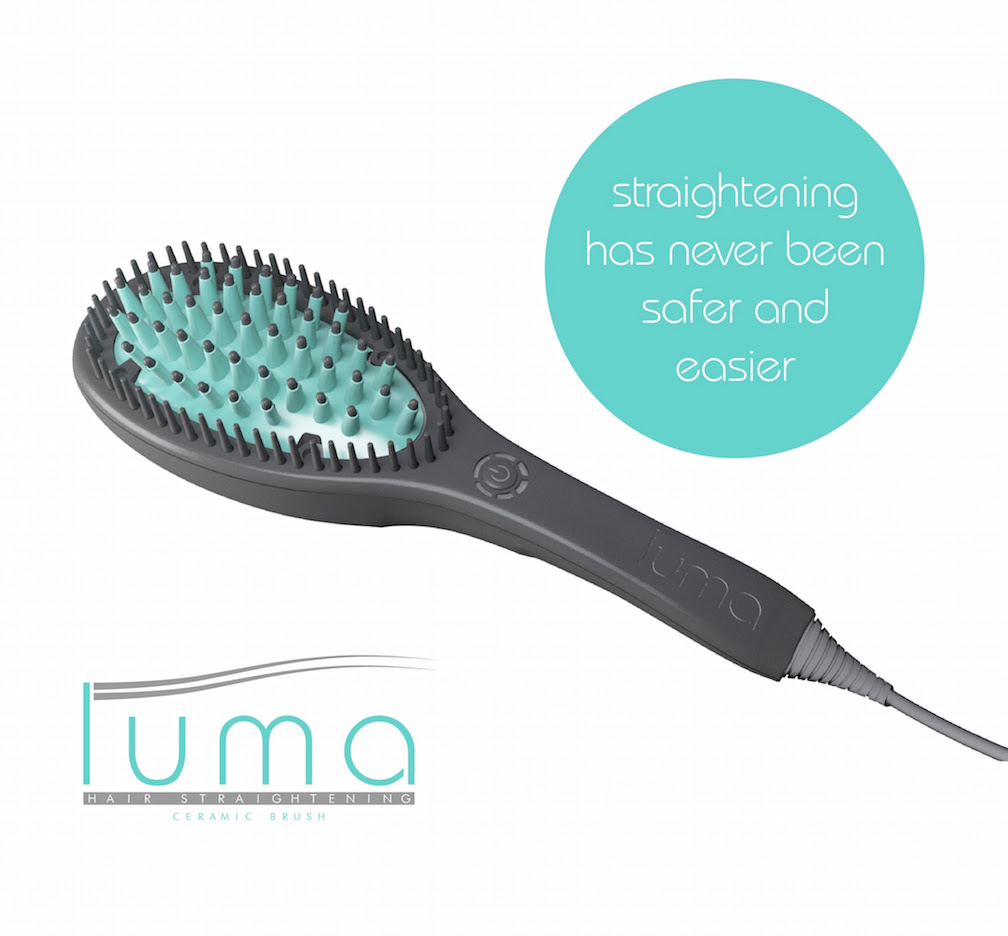 Designed with a wide, 3D hot ceramic surface and spring-backed, plastic heat-insulated bristles that contour to your head, Luma brush is faster, gentler and more effective on hair. There is no more need to section hair using clips, go over the same part again and again, or burn your scalp in order to get close to the roots.
Luma Brush heats up to a constant temperature of 185/365 F in 60 seconds. Luma Brush is available at www.LumaBrush.com for $59. With Luma Brush, you can make straightening your hair the easiest part of your day.