We are totally loving the leopard cardigan! Leopard print is always fun and, even though you might not think about it immediately, it's super versatile!
Leopard print, especially in the form of this lightweight leopard cardi is, can be styled in so many different ways! Casual or dressy, comfort or a night on the town. No matter what kind of vibe you are going for, this cardi will complete your look!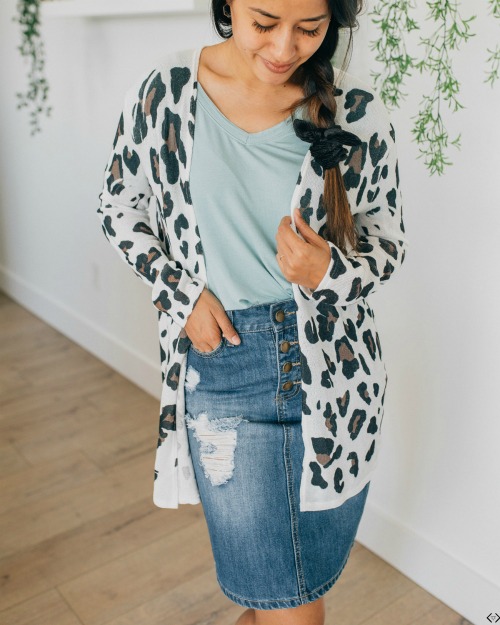 For a casual daytime look, team it up with denim shorts and a tank. Go one step up from totally cashz by changing those shorts to a denim pencil skirt.
Or you can take it up one more notch and pair it with a cute sundress, perfect for spring and summer date nights or a Sunday brunch.
Right now you can grab this leopard cardi for 50% off with FREE Shipping! Just use coupon code LINASTYLE to take 50% off the lowest marked price. Don't forget the FREE Shipping! The code is active until 04/25/19 at midnight!