We love Disney's Inside Out. The bright colors portraying emotions in the film lend themselves perfectly to nail art! Check out this super fun Disney's Inside Out Nail Art Tutorial to create your own versions of fabulous nails based on each of the characters.
In the tutorial you'll find:
Anger's Fiery Fingers
Joy's Happy Hues
Sadness' Tearful Tips
Disgust's Grody Greens
Fear's Precarious Purples
How fun will it be to paint your nails to match your mood?!?! That when when someone ask you how you are doing, all you have to do is show them your hand to let them know! Download the complete Disney's Inside Out Nail Art Tutorial.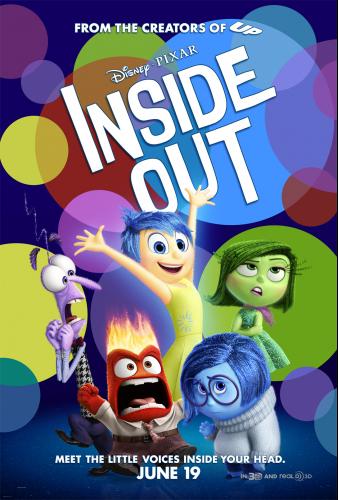 INSIDE OUT is now in theatres everywhere!
Like INSIDE OUT on Facebook: https://www.facebook.com/PixarInsideOut 
Follow INSIDE OUT on Twitter: https://twitter.com/PixarInsideOut and https://twitter.com/headquarters
Follow INSIDE OUT on Instagram: https://instagram.com/PIXARINSIDEOUT/