Whether you're a professional colorist or you just color and highlight your own hair at home, you know you can go through a LOT of foils in the process.  What if there was something that eliminated all that waste PLUS made the coloring process more fun and easy?  Like that idea?  Then you will want to hear about Colour Bunz!
Colour Bunz is a one-of-a-kind hair coloring and styling product that reinvents the traditional process and offers a cost-effective, comfortable, effective and fun way to color hair. Colour Bunz is a patented device for highlights, lowlights, ombre, balayage, and more. They are available in thin and wide channels andcan be used by every hair type depending on hair thickness.  The possibilities are endless!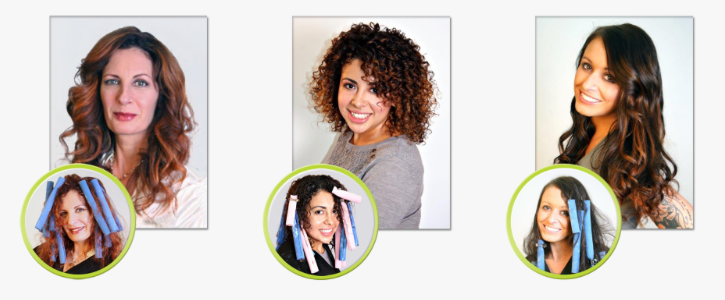 Color Bunz Can Be Used:
To create highlights or lowlights
To create dimension
To protect your highlights when coloring your roots or base shade
To curl your hair in either loose ringlets or tight curls
As a styling base for chignons, French twists and other fashion updos
To create dimension
I really love the environmental aspect of Colour Bunz.  Did you know that ONE stylist uses about 1 cubic foot of foils per month?  That adds up to 12 cubic feet a year.  Multiply that by 600,000 stylists in the country and that makes enough to fill 83 Olympic size swimming pools!  And since that foil is rarely recycled and disposed of in the garbage, it means it will be sitting in our landfills for hundreds of years.  Since Colour Bunz are washable and reusable, they can make a big difference in avoiding all that waste.
Colour Bunz was founded by Barbara Forgione, a colorist who has been in the industry for over 30 years. The brand is now a US patent and is patent pending in four countries. Colour Bunz is a must-have revolutionary product and will forever change the way individuals color their hair.
Reader Giveaway:  Two lucky Jinxy Beauty readers will each receive Colour Bunz in three different types, a lingerie bag for washing and an instructional DVD.  To enter, just complete the entry form below by 11:59 ET on 7/8/14.  Good luck!