If you are lucky, you just may have a Bluemercury shop-in-a-shop recently opened in a Macy's location near you. They have opened over 80 of these specialty stores in 20 states and also online at bluemercury.com. (See the locations here.) Last month I was invited to visit the new Bluemercury location at Southdale in Edina, MN. It is beautiful!
Bluemercury was founded in 1999 and is widely recognized as the nation's largest and fastest-growing luxury beauty products and spa retail chain. Bluemercury offers a unique shopping experience where clients receive unparalleled technical product knowledge, expert advice and friendly service. In addition to skincare, makeup, haircare and fragrance products, clients can be pampered by skincare experts in Bluemercury spas. The spas are home to the ultimate results-oriented treatments, including world-renowned oxygen facials, glycolic peels, waxing and microdermabrasion.
During my early morning pre-store-opening visit, I had a chance to speak with some of the extremely-knowledgeable staff and take a look at the carefully curated selection of brands and products available. I had time for a bit of pampering while being introduced to new items from brands I already love, as well as to some brand new ones I had never heard of.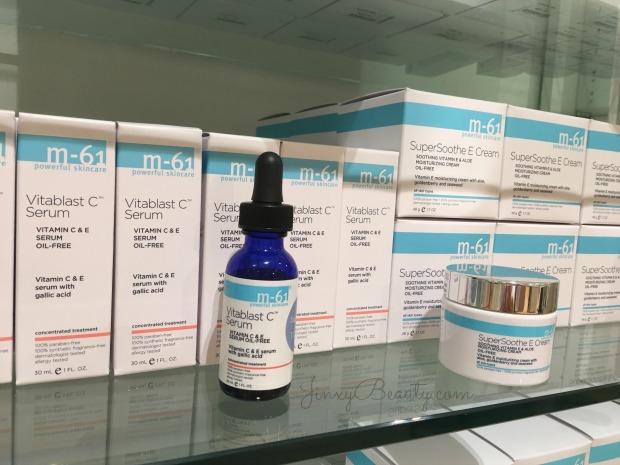 M-61 is Bluemercury's own technical skincare product line from co-founder Marla Malcolm Beck. It combines the best of technical skin science and power-packed naturals while leaving out undesirable ingredients. Marla took Bluemercury's thirteen years of experience of performing nearly 100,000 spa treatments every year and combined that with input from more than 300 makeup artists and estheticians in Bluemercury stores. The result is this power-packed treatment line providing maximum results with minimal time.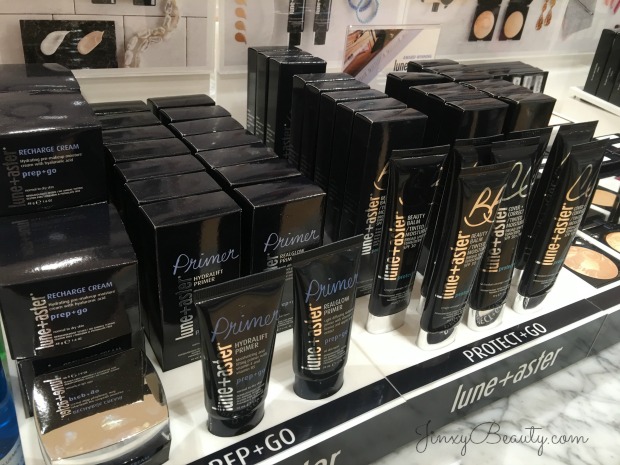 Another line created by Marla Malcolm Beck is lune+aster, Bluemercury's own makeup brand. Says Marla, "For years, my time-starved friends have asked me which makeup products they should use and how to apply them. With this in mind, I created a quick, easy line that takes the guesswork out of makeup application and gets you out the door looking polished in minutes." I was excited to bring home a few samples from this new-to-me collection and am anxious to see my results!
Find your nearest Bluemercury in Macy's location here.