Do you have a fitness tracker?  They are a great tool to keep track of your health and wellness goals and to monitor things such as heart rate, steps, and miles walked.  However, they aren't always the most fashionable accessories to wear, especially for nights out on the town or special events.  That is where Funktional Wearables come in!
Funktional Wearables™ is the first company to come up with stylish designs that securely conceal a multitude of fitness tracker types. Other companies offer little charms to slip on to to the rubber wristbands of fitness trackers but no one else offers anything like these bracelets that work with a variety of tracker types. Offered in smooth or hammered silver, gold, hematite and rose gold finishes, pieces from the new Universal Collection will add the perfect touch to any look and are versatile enough to transition easily from day to night.
How it works is simple: slip in your fitness tracker and it stays put thanks to a patented inner anchoring system. Funktional Wearables' system works for the current best selling fitness tracker in the US, the Fitbit® Charge HR™.  It also works with the Fitbit® Flex™, Fitbit® Force™, Garmin® Vivofit™, Garmin® Vivofit™ 2, Misfit® Shine™, Misfit® Flash™, Jawbone® UpMove™ and nearly all the other current top-selling fitness trackers.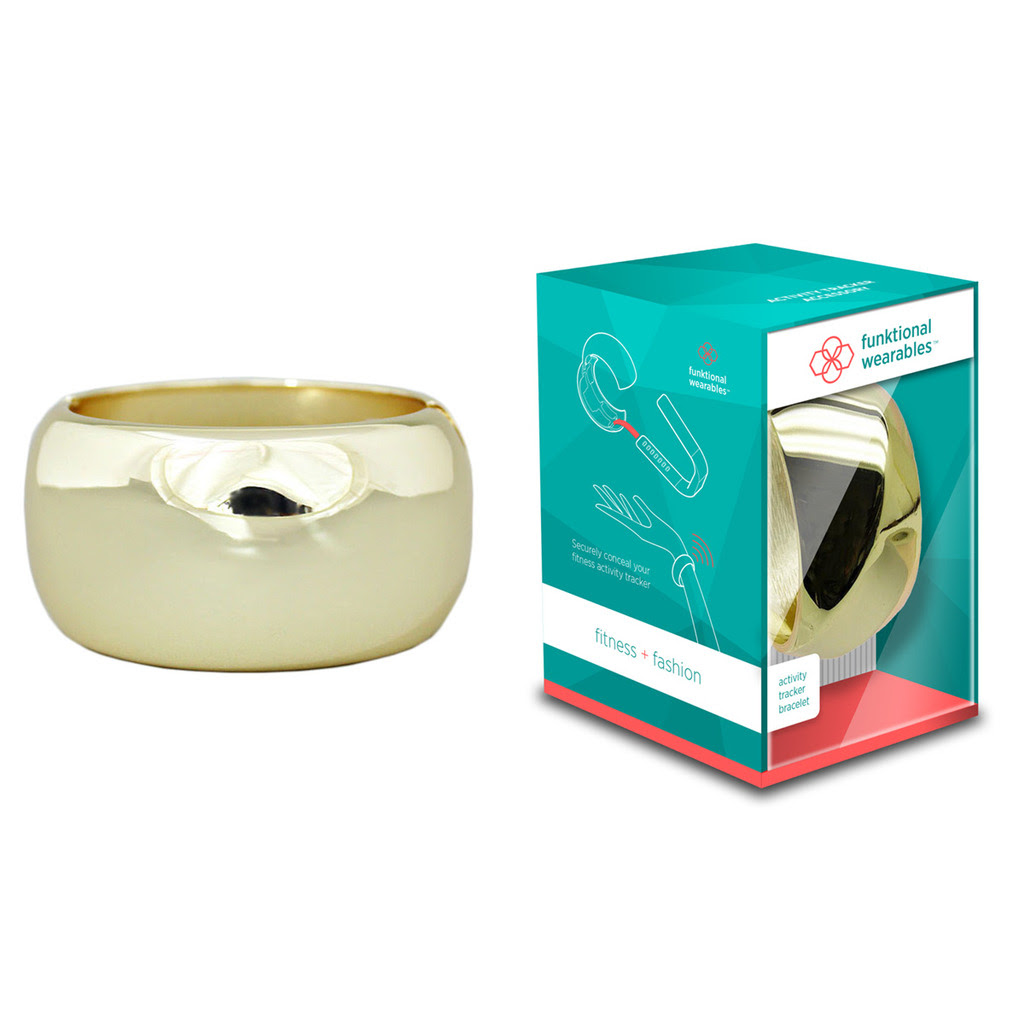 Funktional Wearables™ is all about supporting your healthy and active lifestyle without sacrificing your style!
For more information, please check out: http://www.funktionalwearables.com/.