Do you love fashion and jewelry? Do you often find yourselves fantasizing about the best way to accessorize your (or a friend's) outfit? If either of these are  true, or if you are just a fan of Stella & Dot and its fabulous jewelry AND you love the idea of earning extra income, then you should think about becoming a personal Stylist with Stella & Dot! While we all love jewelry (and money!), being a Stylist is about so much more. It's about having the freedom to style your own life and truly enjoy your work. If any of those things intrigue you, then NOW is the time to pursue your passion for style because there are some GREAT BONUSES to be had.

Sign up as a Stella & Dot Stylist by June 30th and you'll receive some awesome bonuses:
Stylist Sign-up Special Details:
$350 in FREE accessories
FREE best-selling Aven necklace
Achieve $1000 of sales within the first 30 days and get $199 cashback.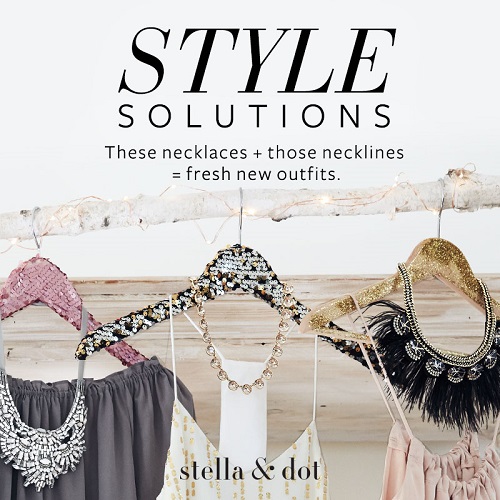 You'll also get …
A fabulous business to call your own
The ability to work from home and earn extra income sharing the jewelry that you love with others
Training and support from amazing and successful women
Free jewelry, as well as significant discounts
Expense paid vacations
A personal website and online business center
and much, much more!
To learn more and sign up, go to http://www.stelladot.com/stylist. It's never too late to style your life the way you want it.