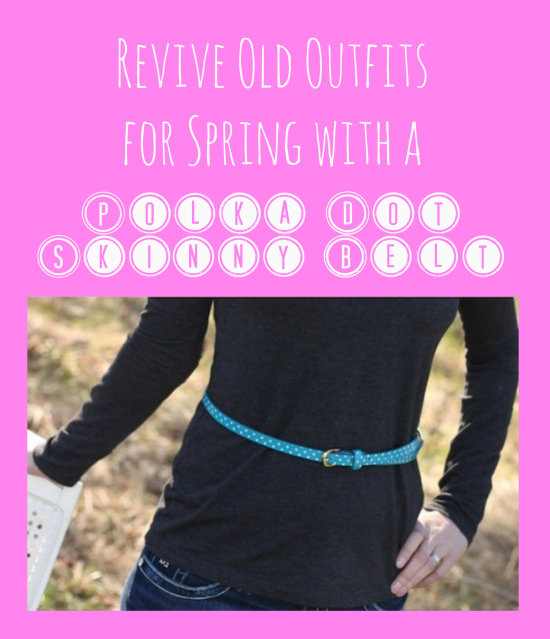 As spring starts peeking it's way into our neighborhoods it's nice to finally start making the transition from our winter layers to cute and fun spring outfits. If you want to add a dash of spring and give life to an old outfit without spending much money, an accessory can be just the thing you need.  These polka dot skinny belts from Modern Penny are an easy way to do that! Add one to a solid color dress and you have a "new" dress for Easter. Or, simply wear one over a long shirt or tunic for a cute look that can be casual with jeans or more dressy with pants, a skirt or leggings.
These belts are only $3.99 and you have your choice of green, blue, red or white. For shipping you pay a flat $2.99 no matter now many you order – so you may want to order a couple for the most bang for your buck!  ORDER HERE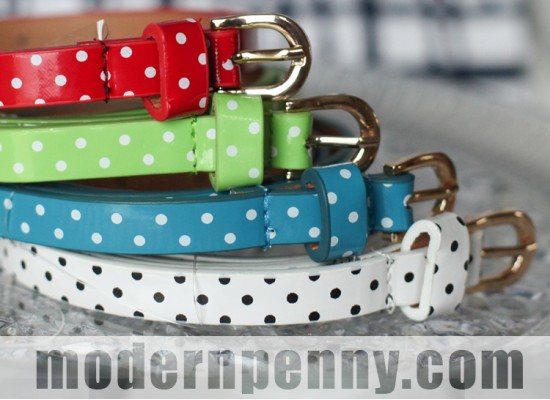 Disclosure: This post contains affiliate links that help support our site with no additional cost to you. See our complete disclosure policy here.