Friday night's Macy's Passport Presents Glamorama 2013 benefiting Children's Cancer Research Fund was a fantastic evening. You can check out our previous post to see pictures of the Glamorama show itself, but we also have a few seldom-seen pictures of what goes on backstage before the show!
Mike Gansmoe, VP of Special Productions, shared with us how much work goes into putting on the show and how many people are involved. A year's worth of planning goes in to making Glamorama one of the most exciting events in town.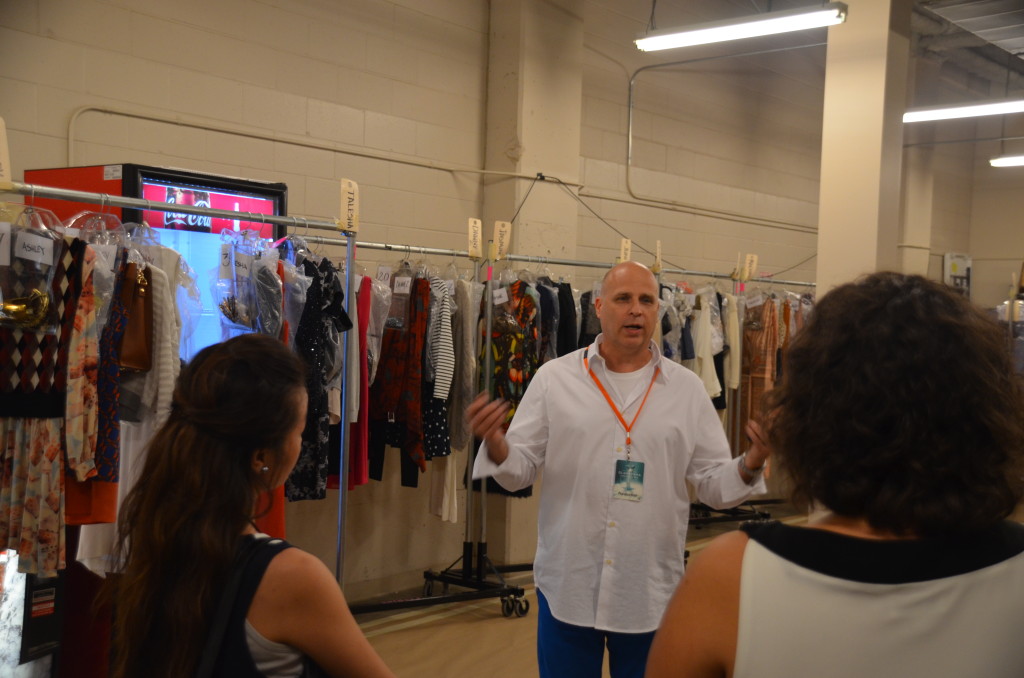 Special Productions and Fashion Manager, Paul Anthony, gave us insights into the fashion aspects of the show and how the fashions are selected and collected. The designer samples and outfits seen on the runway are the exact same ones seen at the various fashion weeks across the world.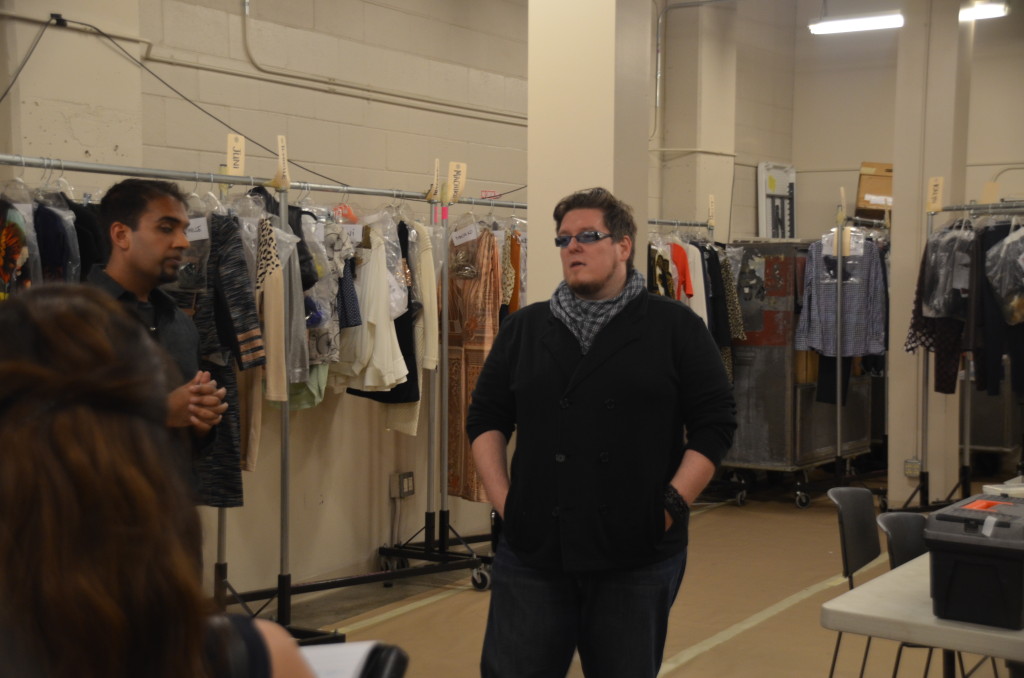 To make the show run smoothly, each look is carefully assembled, photographed on the model to verify the look for the night of the show, and organized for quick access. Nearly 150 outfits and pairs of shoes and walk down the runway.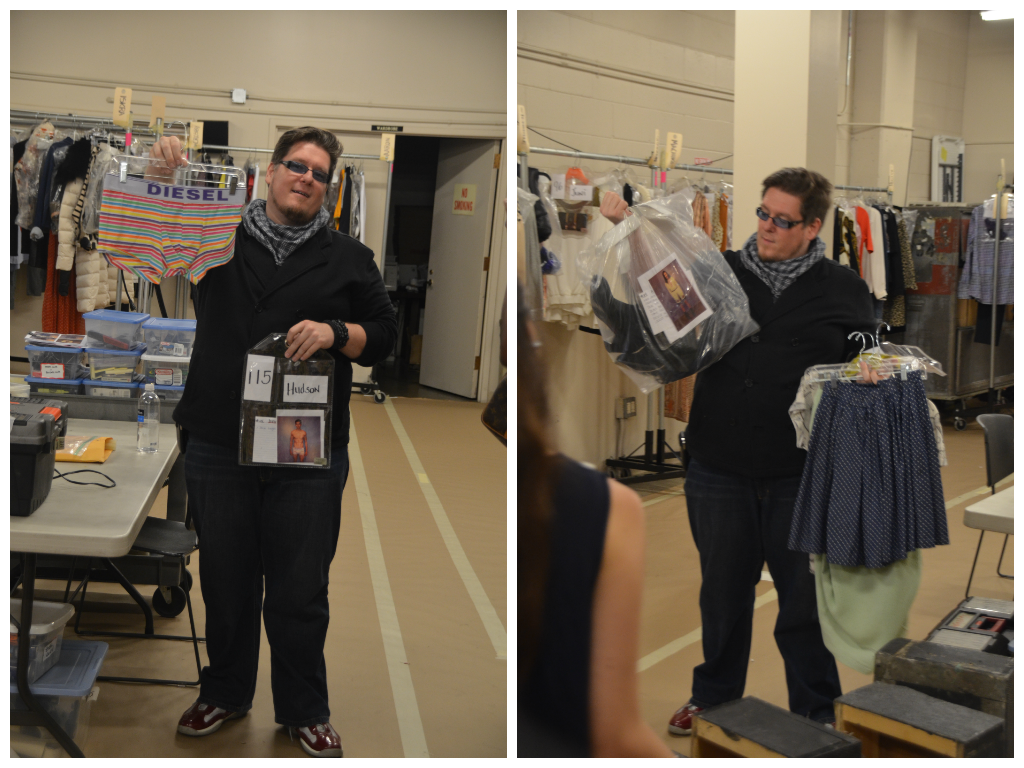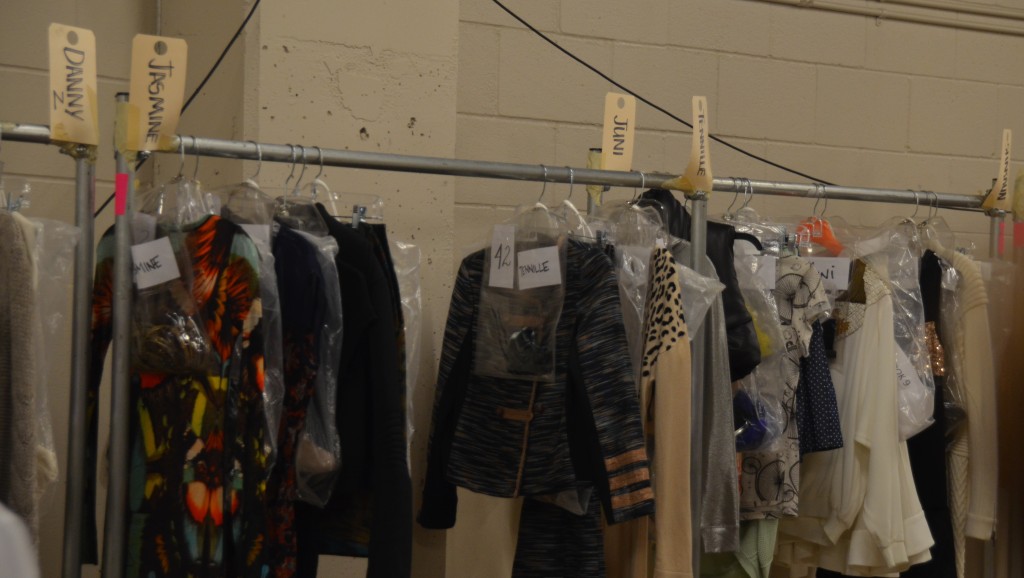 42 models from Chicago, New York, Los Angeles and San Francisco will participate in all 4 shows. The height of a female model in the show is 5'10 to 5'11. The height of a male model in the show is 6'1 to 6'2. The male model in this picture is Joe Slaughter, who also appeared in Step Up 3D.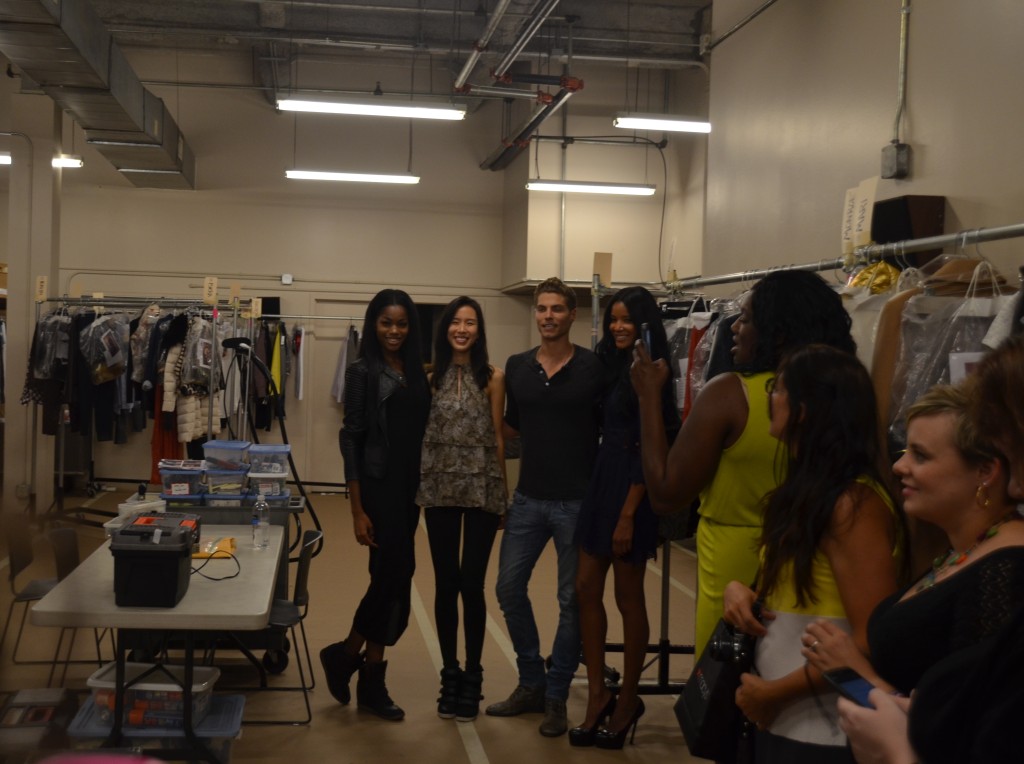 Disclosure: I attended Glamorama as a guest of Macy's. Any opinions expressed are my own.